Hefka Chiptune Pack
Hi! To download the pack, just scroll down!
Last update : 2022, March 12th.

I'm Hefka, I was formerly Frelon-K, an indie dev, until I realized I can not be a swiss knife of video games creation. I decided to focus on music composition only! There will be only one project on my page, this one actually, and it will be permanently updated with new chiptune! Some parts of the packs will be free, other parts won't!
If you're a game dev, you are free to use both my free and paid tracks for free and commercial uses. If you're a jammer, I can't forbid you to use my tracks, you will just have to refer to the rules of the jam! For example, picking assets on the web is deprecated for some jams such as the Ludum Dare.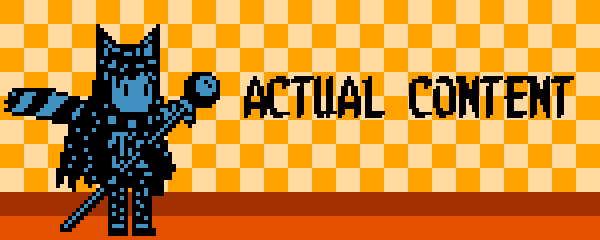 Yey yey this is the only thing you will ever read, (but I swear, the rest of this page is extremely interesting, especially the footer of itch.io on the bottom.)!
Unless further notices, all tracks are loopable and loop seamlessly. These tracks have all been made with the tracker DefleMask. You will find these tracks in wav and ogg format.
Contents
The original pack
Game Boy - A Child That Has No Name
Game Boy - Dangerous Bubbles
NES - Humeur Pluvieuse
NES (non-loopable) - From The South
NES - Sa Majesté Des Fleurs
NES - Révolte Désinvolte
NES - Down The River
NES - Caffeine
SMS - Tiny Steel World
SMS - Face Ya Fear
C64 - Loma
NES - The Chameleon
Extension from March 2022
NES - Catgirl Party!
NES - Maze of Disorientation
SMS - The Ghost Child
NES - Victory Fanfare
NES+VRC7 - Interstellar Chaos
Cheers and happy dev!
Hefka

Download
Click download now to get access to the following files:
Hefka Chiptune Pack
85 MB
Hefka Chiptune Pack - Extension March 2022
40 MB